5 Must-Try Summer Cocktails
It's summertime! Looking for a new, refreshing cocktail to relax with in the sun? Try one of these!

-Watermelon Margarita-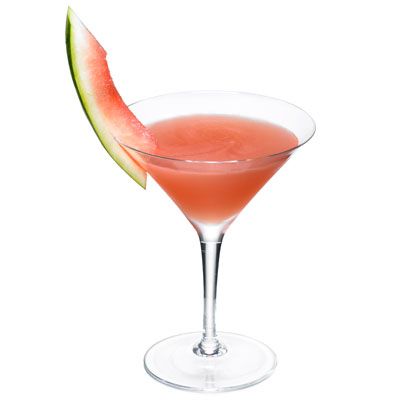 If it's got "margarita" in the name, it has to conjure up a scene that Jimmy Buffett would be proud of. Add in the unique twist of watermelon, a summer favorite, and you've got a drink that you'll be sure to love.

Recipe

1 1/2 oz. white tequila

1/2 oz. lime juice

1/4 oz. agave syrup

1 slice of watermelon.

Muddle the watermelon slice with the agave syrup. Mix in the lime juice and tequila and shake it all up! Double strain it into a margarita glass and garnish with a watermelon slice – to make it pretty, of course.

-Bahama Mama-

This drink looks pretty and tastes delicious, but could have you dancing on the picnic table singing along with The Beach Boys before you know it. With four different liquors, including 151 proof rum, this innocent-looking beverage is not to be taken lightly. You have been warned!

Recipe

1/4 oz. coffee liqueur

1/2 oz. dark rum

1/2 oz. coconut liqueur (like Malibu)

1/4 oz. Bacardi (or similar) 151 proof rum

1/2 lemon's worth of juice

4 oz. pineapple juice

This one's easy enough. Just combine all of the ingredients and pour over ice. Add a strawberry or cherry for the finishing touch.

-Barbados Punch-

This one is like a slushie for grown-ups! The icy-fruity blend is perfect for the hottest of summer days. You'll be problem-free as you enjoy one of these in the sun – except for your brain freeze, that is.

Recipe

1 oz. spiced rum (such as Captain Morgan)

1/4 oz. triple sec

1 oz. lime juice

2 oz. pineapple juice

1 slice of lime

1 slice of pineapple

Add the rum, triple sec, lime juice and pineapple juice into a blender with ice. Blend it up until it's nice and smooth. Pour it into a glass, and don't forget the lime and pineapple garnishes.

-Lava Flow-

Volcano! This is the only type of Lava Flow you should ever get excited about. With a banana, some strawberries and pineapple juice, this drink also counts as a few daily servings of fruit! (According to completely unreliable, unofficial Get It Free data.)

Recipe

1 oz. light rum

1 oz. coconut liqueur

2 oz. strawberries

1 banana

2 oz. pineapple juice

2 oz. coconut cream

Blend the banana, coconut cream and pineapple juice together and set aside. Stir together both of the rums and the strawberries in the bottom of a glass. Slowly pour the fruity mix you blended earlier for a beautiful presentation!

-Hurricane-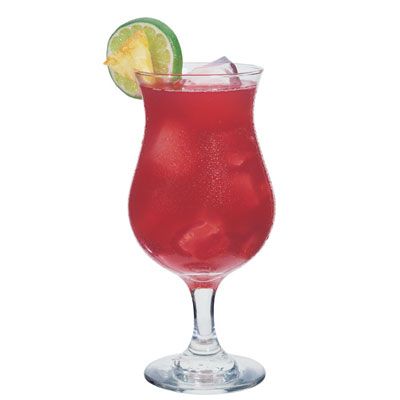 The best part about this drink is when somebody asks you "What are you drinking?" Seriously, how cool does it feel to say, "I'm drinking a Hurricane". This refreshing drink, a summer staple, is so important that it even has a type of glass named after it.

Recipe

1/2 oz. spiced rum

3/4 oz. dark rum

3 oz. passion fruit

3 oz. mango juice

2 oz. sweet and sour mix

1 wheel of lime

Mix together both rums with the passion fruit, mango juice and sweet and sour mix. Shake it up and pour the concoction into a Hurricane glass if you have one. If you don't, it will taste the same in any glass – but will be slightly less awesome. Garnish with the lime wheel and you've entered Hurricane season!

What are your favorite summer drinks? Have you tried any of these? We'd love to hear your feedback in the comments!

These amazing recipes were found at delish.com and whattodrink.com.