Get a FREE Order of Boneless Wings From Beef 'O' Brady's!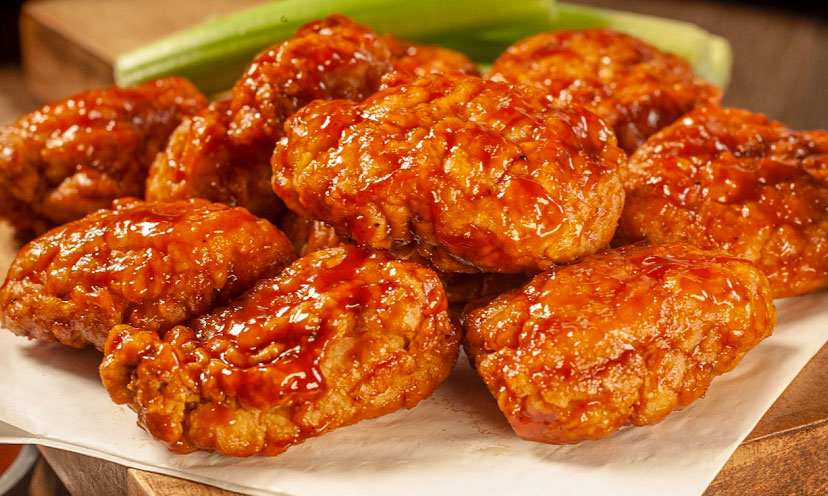 Freebie: A free order of Boneless Wings from Beef 'O' Brady's!
Location: Beef 'O' Brady has 151 locations in the South-Eastern part of the U.S.
How to Redeem: Get a free order of boneless wings with a purchase of another.
Bonus: Buy six or ten Boneless Wings, get six or ten free! Happens every Wednesday.

Vegetarians, you may want to skip this one. Check out our freebies section for other options instead!

Chicken wing fanatics, your Wednesdays just got better! Every Wednesday is BOGO Boneless Wings at Beef 'O' Brady's with the purchase of one other!

Beef 'O' Brady's is running an offer that will make you want the beginning of the week to fly by. Every Wednesday, you can feast on some free boneless wings! All boneless wings are buy one, get one free.

It's all part of Beef 'O' Brady's Boneless Wing Wednesdays. They'll definitely spice up your week, as you can choose among a long list of delicious wing sauces in flavors like Garlic Parmesan, Sweet Thai Chili, Beef's Signature Buffalo, and more. You can also choose dry rubs instead like Nashville Hot, Blacked, or Lemon Pepper. Head over to Beef 'O' Brady's and make an order for six or ten Boneless Chicken wings. The second order of six or ten Boneless Chicken Wings will be free.

This freebie offer has taken flight. Grab your free order of Boneless Chicken Wings by clicking the TAKE ME THERE to find out more!

Star Rating: 4/5 ⭐⭐⭐⭐⭐

Beef 'O' Brady is family restaurant and neighborhood bar and grill.
Beef 'O' Brady has 151 locations.
This freebie is offered at participating Beef 'O' Brady' restaurants.
This freebie requires an order of either a six or a ten peice Boneless Chicken Wings to get the second order for free.
This freebie is for bonless wings.
Take Me There*

*Price and availability subject to changes by vendor.