Get a football triple movie feature on blu-ray for only $11.99!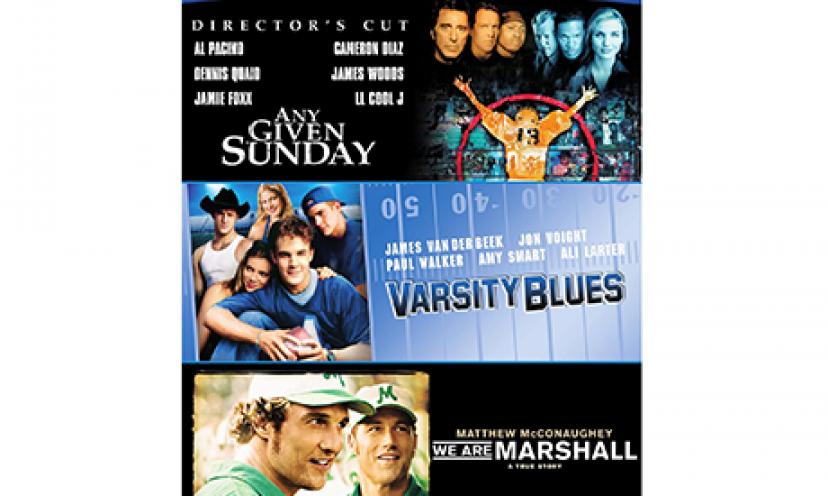 Varsity Blues, We are Marshall and Any Given Sunday for only $11.99!

Football season is here! You know what that means! Time to binge watch every great football movie ever! Lucky for you, Amazon is selling a triple feature blu-ray collection with We are Marshall, Any Given Sunday and Varsity Blues! That's three heart-pounding football movies in one convenient collection!

The best part? It's only going for $11.99! That's quite the steal! Follow the instructions below to redeem this deal!

Redeem Now