Keep Animals Away with Havahart Critter Ridder Animal Repellent for 23% Off!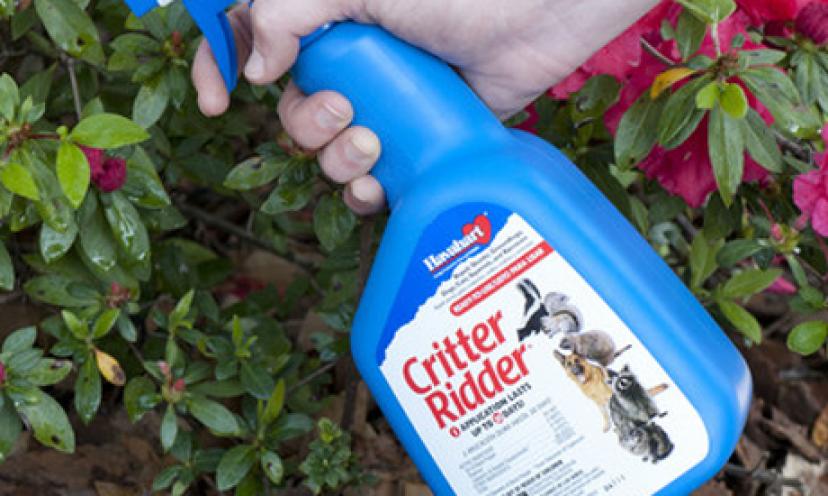 Keep your beautiful gardens and lawns
protected from animal damages! Use the Critter
Ridder Animal Repellent Granular from Havahart!

The Havahart Critter Ridder Animal
Repellent is made with patented all-natural organic formula containing black
pepper, peperine and capsaicin. It effectively repels groundhogs, skunks, dogs,
cats, squirrels, raccoons, chipmunks and other nuisance animals. With just one
application, this product has unique rain resistant formula that can repel
animals within the range of 300 square feet for up to 30 days. For easy
application, Critter Ridder canister features an adjustable shaker spout. This
product is tough on keeping animals away, but safe on humans.

Save
23% and get Havahart Critter Ridder Animal Repellent for as low as $28.59! Normally $36.99, save $8.40 by
following all the instructions below!


Take Me There*

*Price and availability subject to changes by vendor.