Enter for a Chance to Win a $1,000 Wish!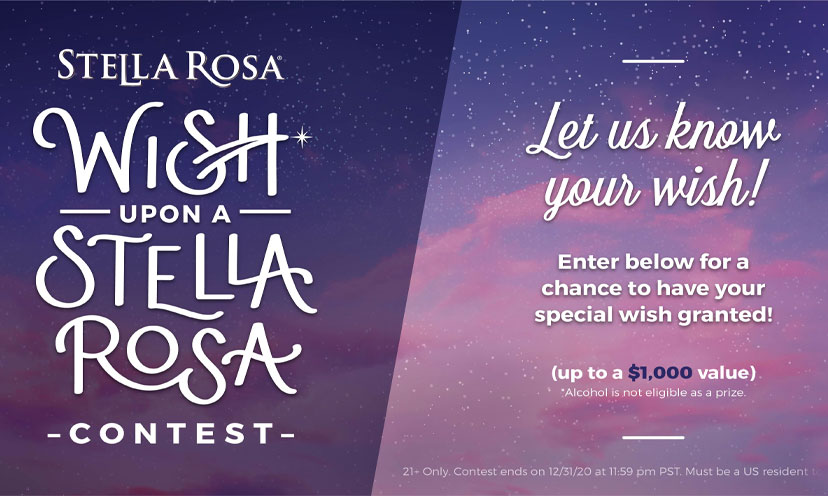 You can wish upon a rose…Stella Rose!

If you could have one wish…what would you wish for? How many times have we been asked that question? Well, now it could come true…topping at a maximum of $1,000 wish! There will be up to 200 Wish Prizes available. The Wish Prize includes a prize package of items, services, donations or others to fulfill the winner's wish.

The maximum value of each prize is up to $1,000 value. The total value of all prizes available is $50,000.


Redeem Now