Enter for a Chance to Win a Dewalt and Lenox Tool Prize Package!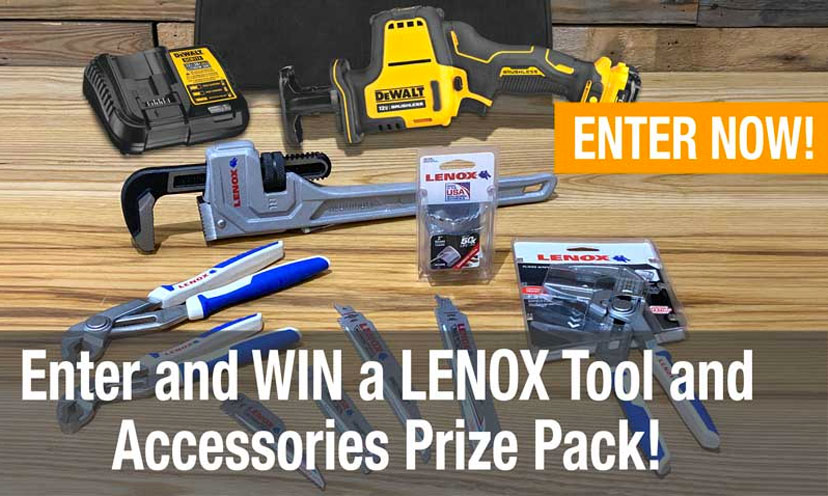 Do you see what I saw?


I saw a chance for three winners to take home a Lenox tool and accessory prize packages including a Dewalt reciprocating saw! You could be one of those winners if you enter! The prize consists of a 2″ Speed Slot Saw, Lenox Carbide Tipped 5pc reciprocating saw blade kit, Quick-Adjust 8″, and 10″ V-Jaw pliers, Lenox Pliers Wrench, 14″ Aluminum Pipe Wrench, and a Dewalt 12V MAX one-handed reciprocating saw.

To make it even sweeter, there are multiple ways to enter for more chances to win!

Redeem Now