Enter for a Chance to Win a Kayak Dock Launch!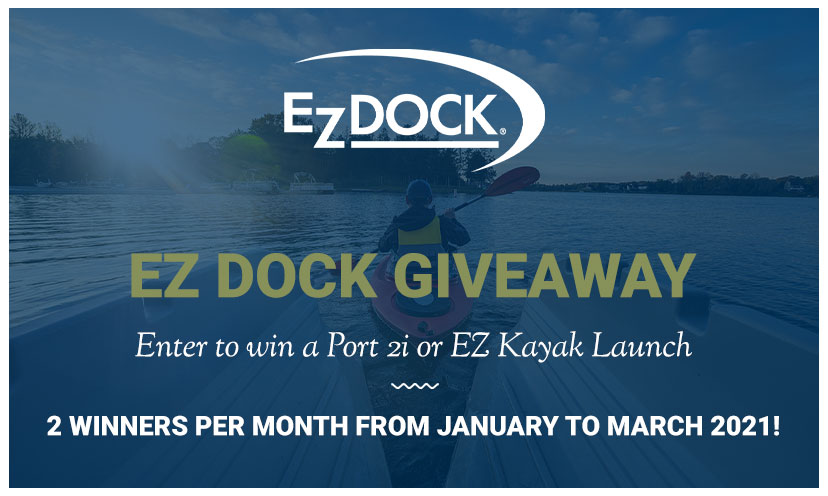 Don't just sit at the dock…get in!

Many shy away from small boats, jet skis, and other recreational water fun because of the difficulty boarding. That may sound silly but getting in or on something like a kayak while it's tipping and rocking in the water is no simple task! When the boat is sitting on solid ground, well, that's a water game changer! Not only is it easier it's much safer and that's exactly what a kayak dock launch is made for! Enter for your chance to be summer-ready with a win of your choice of either an EZ Port 2i valued at $1,699, or an EZ Kayak Launch valued at $1,539!

Don't let it get away from you. Enter today!

Take Me There*

*Price and availability subject to changes by vendor.