Enter for a Chance to Win a Mercy Me Prize Package!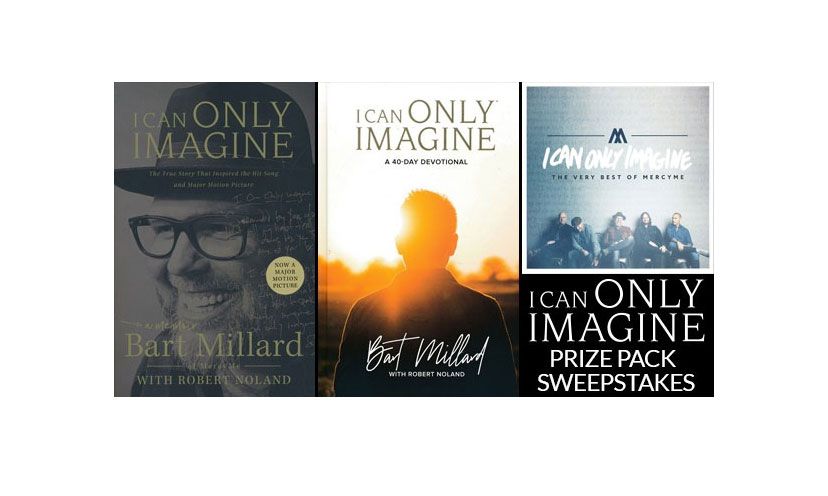 Imagine this win!

Have you ever thought much about your forever future? Often life gets so busy and stressful that we don't look beyond today or next week…when the road further ahead may be where the answer lies to true peace amidst todays storms. Five winners will receive an 'I Can Only Imagine' devotional, a Bart Millard memoir and a copy of Mercy Me's greatest hits CD!

The CD includes the original release of 'I Can Only Imagine' as well as the new version featured in the movie soundtrack.

Redeem Now