Enter for a Chance to Win a Pest Product Bundle!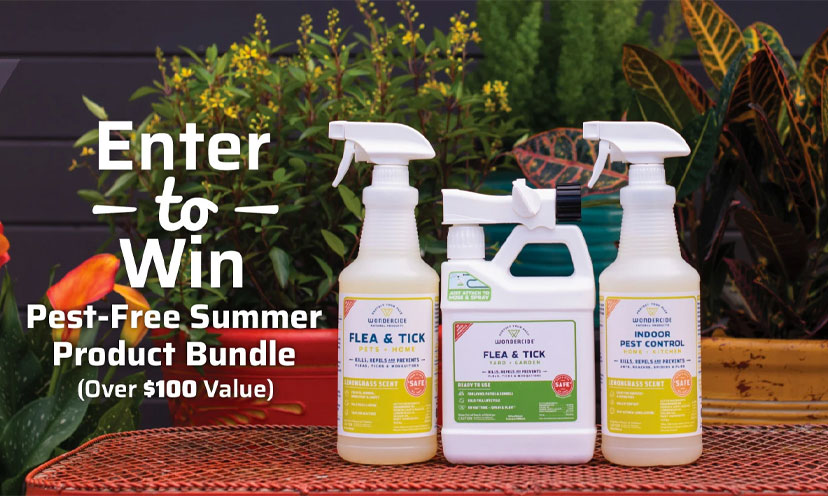 Take your home and yard back!

Rid your home and yard of pesky invaders! Enjoy a meal indoors and everything outdoors without constant swatting and itching. Enter to be one of three winners to receive a Wondercide Pest Free Pack valued over $104! All prize packages will include one Wondercide 32 oz. Flea & Tick Spray for Pets + Home, one 32 oz. Indoor Pest Control for Home + Kitchen and one 32 oz. Ready-to-Use Flea & Tick Spray for Yard + Garden!

Enter now to be pest-free!