Enter for a Chance to Win an Aquarium and Set Up Kit!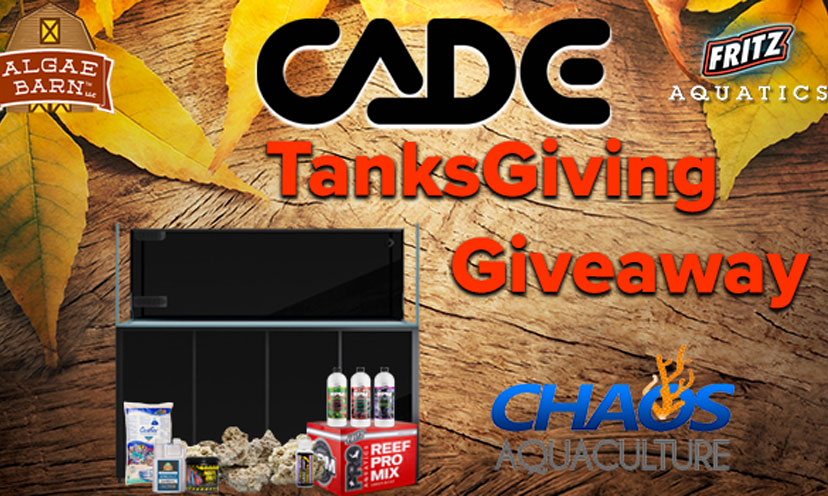 Fishing you a happy Tanksgiving!

Add some serenity to your home with a relaxing aquarium and everything you need to set it up! Just after Thanksgiving, one grand prize winner will be awarded a CADE 1800 S2, Rock, Sand, Salt, Nitrocycle, Turbostart, and a Collection of Fritz Products, Also included is $500 in corals from Chaos Aquaculture!

This would make an incredible and educational gift from Santa, too! Enter soon before it slips away!