Enter for a Chance to Win Kohl's Monthly Sweepstake!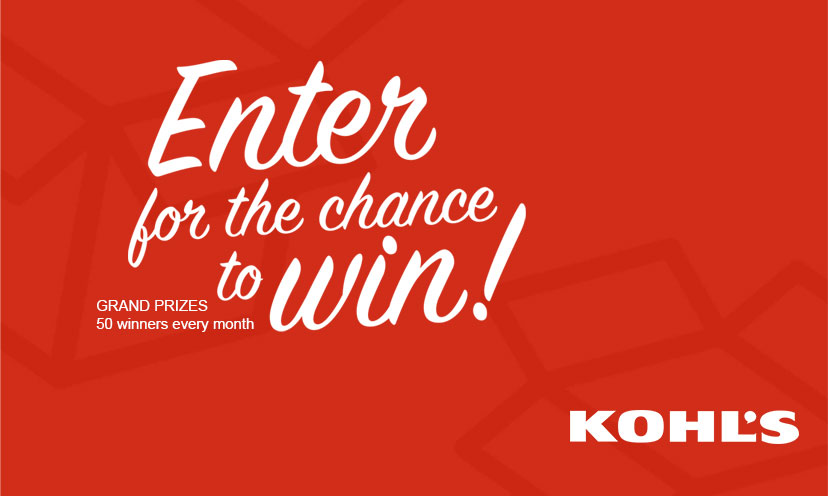 Win gifts from Kohl's!

Kohl's department store is giving away over 1,000 gifts every month…one in each store. Prizes include Kohl's Cash coupons ranging from $50-$250, FitBit Versa Lite, RayBan's, Amazon Fire and more! Enter daily and monthly for a chance to win.

Click the link to enter!