Get a FREE Birthday Smoothie From Planet Smoothie!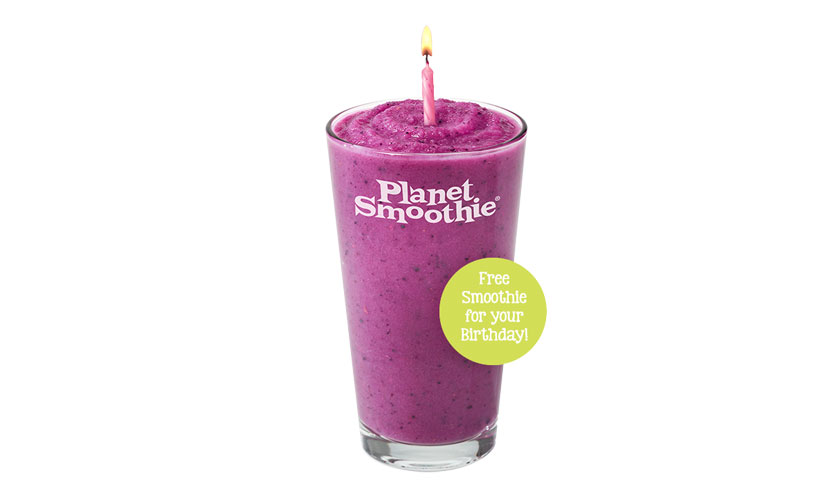 Planet Smoothie is giving out one smooth offer.

Planet Smoothie takes all the guesswork of making a smoothie out by providing delicious smoothie creations. Before you hit the cake on your next birthday, make sure to snag a smoothie. When you sign up for the Planet Smoothie e-club you'll get an offer for a free smoothie during your birthday.

Click below to get it!