Get a FREE Charmin Toilet Paper Roll Extender!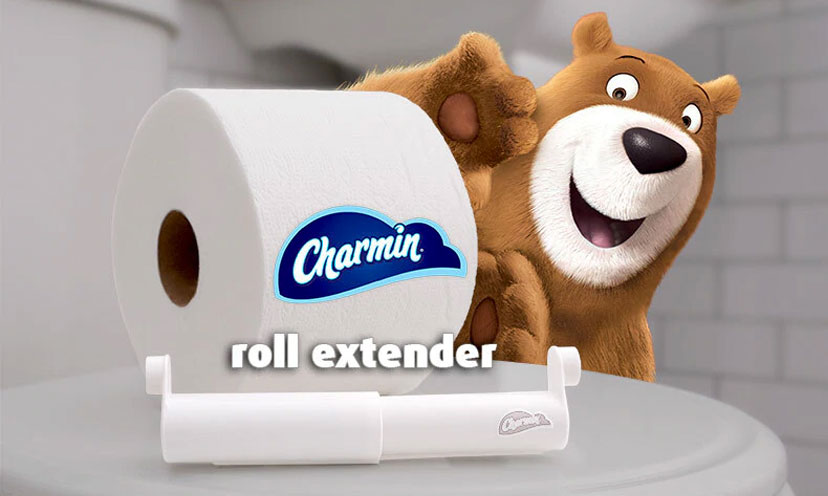 Freebie: A free Charmin toilet roll extender.
Location: Charmin products are sold in all major retailers.
How to Redeem: This freebie is available on the Charmin website. Add the Charmin roll extender to your shopping cart.
Bonus: Get up to three free Charmin Roll Extenders which also ships for free.

Not interested in a Charmin Roll Extender? Browse our website for other freebies.

If your toilet paper roll holder is too small for your toilet paper rolls, then you'll inevitably end up tugging at the roll to try and get a piece of toilet paper off. Or you won't even be able to fit your toilet paper rolls on!

That's the ingenuity behind Charmin's toilet paper roll extender. It allows you to place bigger rolls on smaller holders with ease. The Charmin Roll Extender is six inches wide.

Just add it to your cart and proceed through checkout to get one sent to you. Charmin will send you a free Charmin Roll Extender and pay for shipping! The offer is limited to three roll extenders per household.

Cramming your toilet roll into the holder is over, click TAKE ME THERE to get your free Charmin Toilet Roll extenders!

Star Rating: 5/5 ⭐⭐⭐⭐⭐

Charmin is houseold favorite brand!
You can find Charmin products at major retailers across the nation.
This freebie is offered on the Charmin website.
This freebie requires you to do a complete cart check-out. Don't worry, this freebies will ship for free!
This freebie is a toilet roll extender.
Take Me There*

*Price and availability subject to changes by vendor.