Get a FREE Custom Hallmark Greeting Card!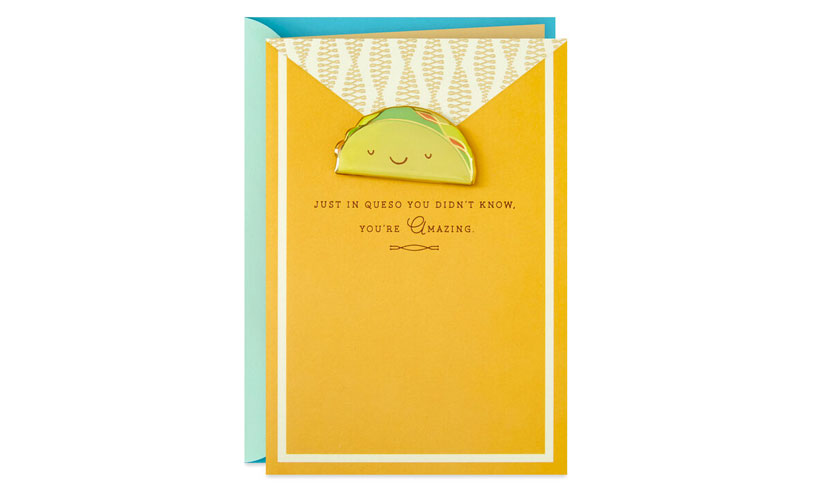 Freebie: A free Sign & Send Hallmark Greeting Card.
Location: Hallmark has over 2,000 locations in the U.S.
How to Redeem: Enter promo code "SIGNANDSEND" at checkout. You must log in or join the Crown Rewards for it to be valid.
Bonus: Hallmark will also mail your card to your chosen recipient for free!

If you prefer to send texts instead of greeting cards, then this freebie isn't for you. That's ok! After all, it's the thought that counts right? Browse our freebies section for other samples!

There are a lot of holidays and summer birthdays coming up!

You'll need a great greeting card for your loved ones when those special days come around. Like always, Hallmark has you covered for all your special greeting card needs. In fact, it's running an extra special offer on them right now!

You can get a free custom greeting card. Browse the collection and select the card you want to customize. Personalize the card as you wish and add it to your cart. When you checkout, either log into or register for your Crown Rewards account. Once you do, you can enter the promo code "SIGNANDSEND" to make the card free. Hallmark will also mail your card for free.

Click TAKE ME THERE to find out more!

Star Rating: 5/5 ⭐⭐⭐⭐⭐

Hallmark is well-known for their incredible selection of greeting cards!
Hallmark offers a wide array of greeting cards, gifts, and collectables.
This freebie is offered through the Hallmark website.
This freebie requires you to log in or register for the Crown Rewards Program.
This freebie is a a greeting card.
Take Me There*

*Price and availability subject to changes by vendor.