Get a FREE Customizable Naught or Nice Letter from an Elf!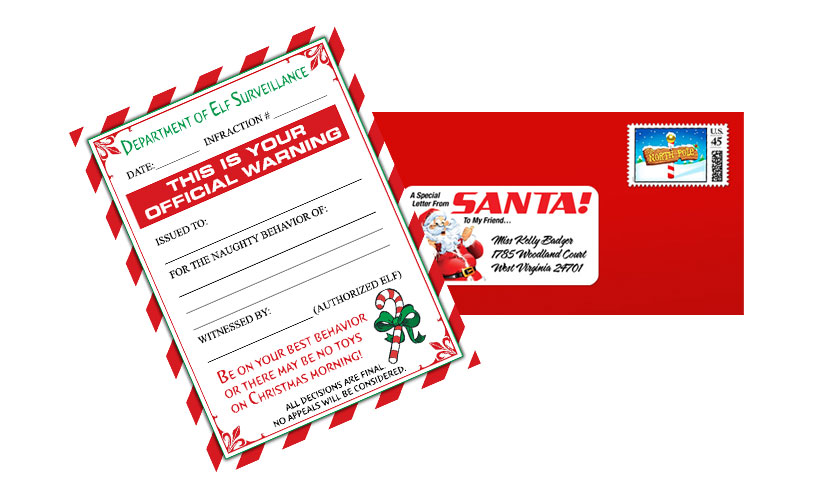 Have you been naughty or have you been nice?

Impress your kids with this FREE customizable Elf Surveillance letter praising or warning your child about their behavior! Encourage them with this quirky little letter this Holiday!

Click the link to start your letter!