Get a FREE Hot Beverage Travel Mug From Au Bon Pain!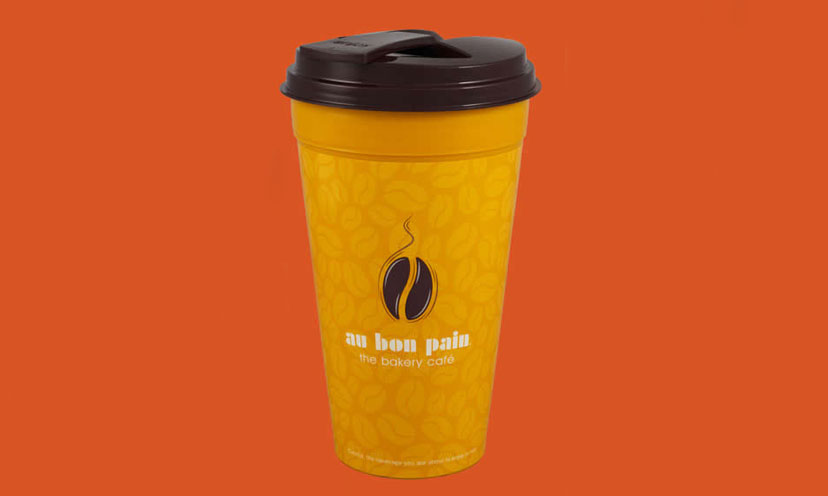 Freebie: A free Travel Mug from Au Bon Pain.
Location: There are over 250 Au Bon Pain locations throughtout the U.S.
How to Redeem: Join the Au Bon Pain Eclub.
Bonus: Bring your mug in for member discounted freshly brewed coffee.

Not much of a coffee drinker? That's ok! We have many non-cafinated freebies on our website. Browse our Freebie section to check out other options.

Coffee drinkers, if you're looking for a new mug, then this freebie is for you. Ready to get your hands on a free Travel Mug? Fill out the form to join the Au Bon Pain Eclub.

If coffee fuels you, but want more information? Read on. Things are opening up, which means everyone will need to be taking their coffee-to-go again. Not only does Au Bon Pain make fresh coffee and tea, it also will give you a free Travel Mug to take it with you in!

To get the free travel mug, simply join the Au Bon Pain Eclub. Fill out the short form and follow the prompts to redeem the offer. Take your free off to you nearest Au Bon Pain to receive your free Au Bon Pain Travel Mug. Get a member discount everytime you refill your travel mug!

With caffeine by your side, you'll be ready to go out and tackle the day. Click TAKE ME THERE to get started!

Star Rating: 5/5 ⭐⭐⭐⭐⭐

Au Bon Pain is an American fast casual restaurant, bakery, and café.
Au Bon Pan has over 250 locations.
This freebie is offered on the Au Bon Pain website.
This freebie requires you to subscribe to their Eclub newsletter to unlock the offer. Bring the offer to an Au Bon Pain to get your free Travel Mug.
This freebie is a travel mug.
Take Me There*

*Price and availability subject to changes by vendor.