Get a FREE Monthly Budget Worksheet Pad!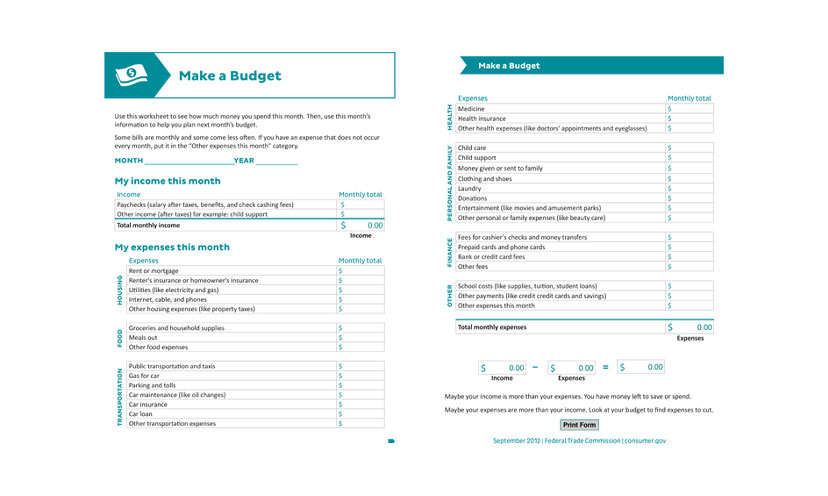 Here's an easy, organized way to keep track of your monthly budget.

The Federal Trade Commission is giving out free tear-off budget worksheets pads that you can use to plan and track your finances. Each sheet helps you look at an overview of your monthly income and expenses. The pad comes with at least 50 sheets, so it makes it easy to budget each month.

Click below!