Get a FREE Personalized Postcard From Santa!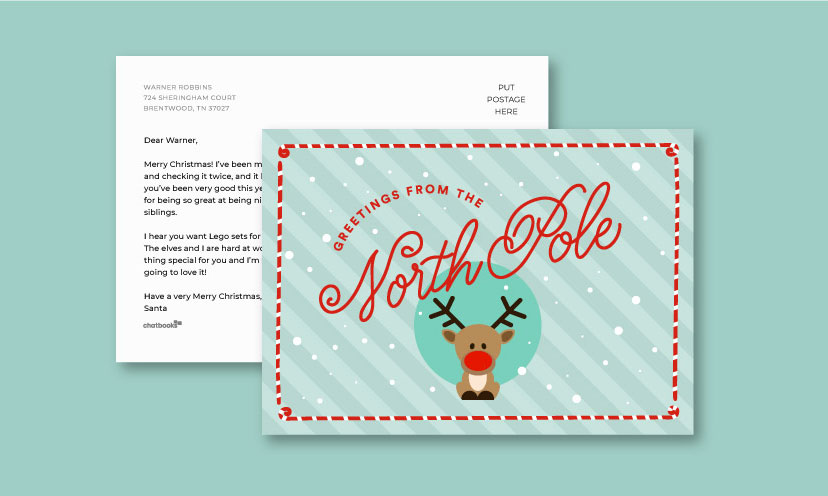 Is your kid writing a letter to Santa Claus this year?

Make sure they get a reply this time! Follow the link below to get a free postcard from Santa mailed to your child. The card is personalized, so you can fill out some info in the form about your child and it will be reflected in the letter! It's sure to make your kid very happy this holiday season.

Click below!