Get a FREE Poise Impressa Sample Pack!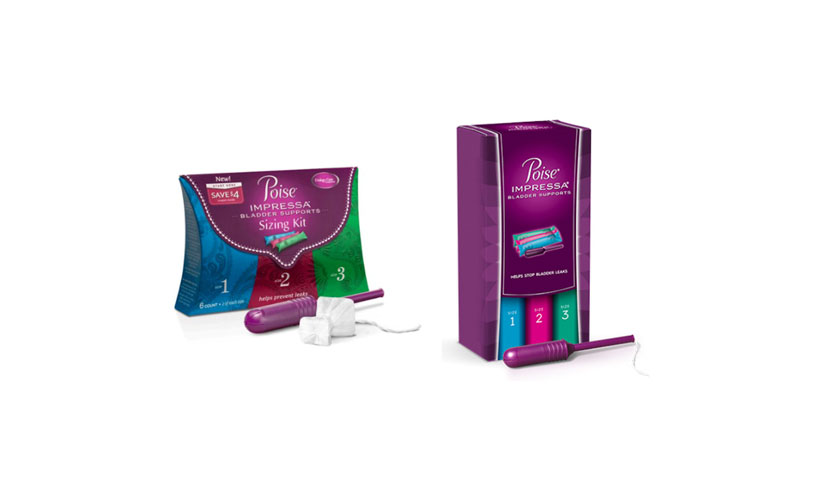 Go about your day, worry and stress-free from accidents or leaks.

Here's your chance to try the Poise Impressa pack for light leaks. Poise Impressa is worn internally like a tampon, gently lifts and supports the urethra to help stop bladder leaks associated with Stress Urinary Incontinence (SUI), Impressa stops the leaks before they happen-pad-free.

Try a sample today. Click the link below.