Get a FREE Scoop of Ice Cream from Baskin-Robbins!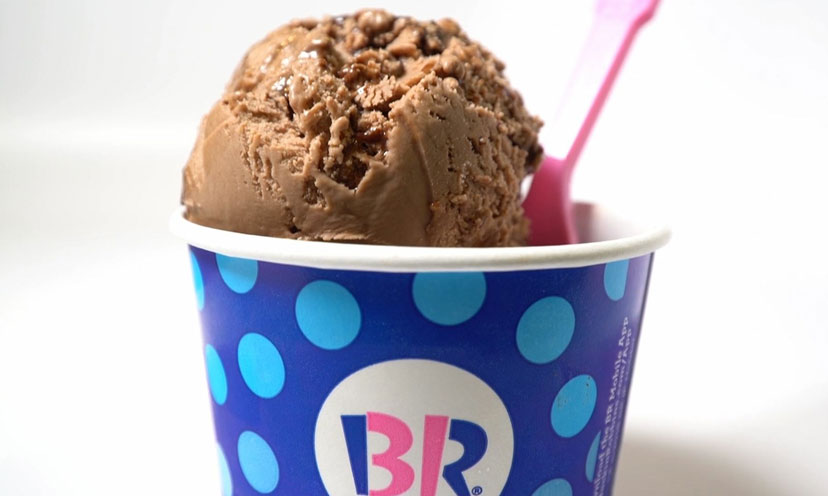 Freebie: A free scoop of Ice Cream from Baskin-Robbins.
Location: Baskin-Robbins has over 2,000 locations in the U.S. Find your nearest store.
How to Redeem: Download the Baskin-Robbins app to unlock your free offer.
Bonus: The Baskin-Robbins app allows you to access member exclusive updates, coupons, and deals.

If your tastes lean more on the salty-savory side, then this freebie is not for you! Don't worry, we have plenty of other freebies to choose from. Check out the freebie section of our website!

If you do love ice cream, then this sweet offer is for you. Baskin-Robbins is known for having 31 flavors, but did you know they've made over 1300 unique flavor combinations? Baskin-Robbins' ongoing goal is to create your next favorite flavor.

If you haven't discovered your favorite flavor yet, you have the opportunity to get a free scoop of ice cream to get your taste buds going! You can redeem a free regular scoop when you download the Baskin-Robbins app and sign up for mobile deals. This offer is redeemable if this is your first time downloading the Baskin-Robbin app. You can log in or register as a new user to receive your award. The offer excludes all waffle cone varieties.

What flavor will you choose? Get the scoop on how to get your free scoop by clicking the TAKE ME THERE button below!

Star Rating: 5/5 ⭐⭐⭐⭐⭐

Baskin-Robbins is one of America's favorite ice cream stores.
This freebie is offered through the Baskin-Robbins App.
This freebie requires you to download the Baskin-Robbins App to unlock your reward.
This freebie is only available if you are downloading the app for the first time.
This freebie is for a free scoop of ice cream.
Take Me There*

*Price and availability subject to changes by vendor.