Save 26% on Reusable Insulated Grocery Bags 2-Pack!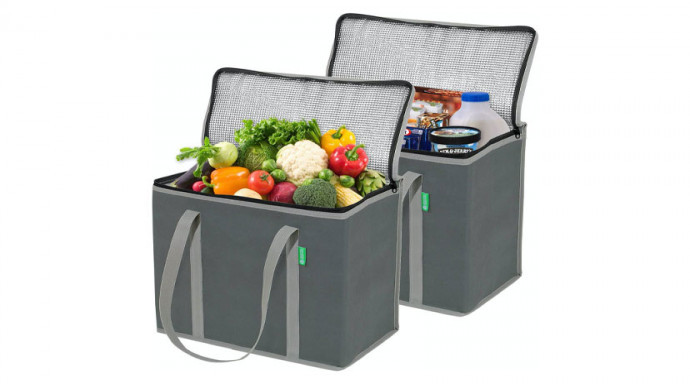 Shop 'til you drop…not the bags!

These reusable bags are made to hold up with their reinforced, no-tear handles. Features a zippered lid and removable hard bottom insert for added support to get your groceries home safely. Each bag supports 30+ pounds! Extra-long handles loop over the shoulder when an extra hand is needed. Folds flat for easy storage.

Now $21.99, down from $29.74!