Save 36% on Tom's of Maine Fluoride-Free Toothpaste 2-Pack!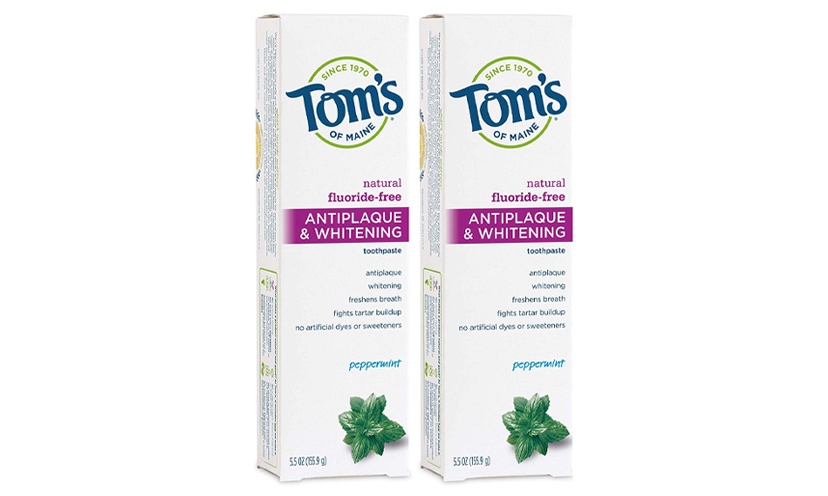 A clean, natural smile!

The only way to have that natural feel is to use natural ingredients! That's what Tom's of Maine is all about! Experience the difference in this fluoride-free, whitening toothpaste in natural peppermint flavor. Tom's toothpaste is all-natural and uses zinc citrate sourced from zinc, a naturally occurring mineral.

Now $7.96, down from $12.37! Save $4.41!

Redeem Now