Save 44% on a LINENSPA Mattress Protector!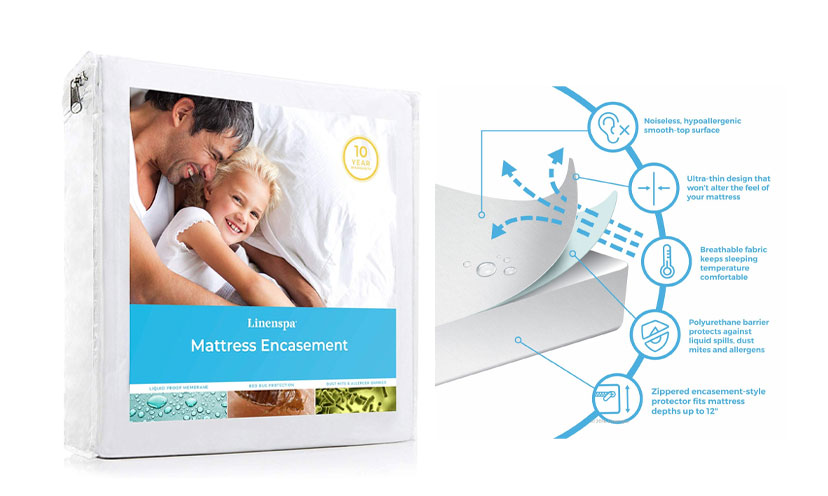 Protect your bed from allergens and pests!

The LINENSPA mattress protector fully encases your mattress with a smooth, lightweight fabric for a healthy barrier against spills, moisture, bed bugs, dust mites, and allergens. The soft, breathable fabric creates a cooler, more comfortable sleep surface with no crackling sound or plastic feel. Put worries to bed and sleep in confident peace.

Now $24.99, down from $ 44.99!