Save 46% on 12 Rolls of Scotch Magic Tape!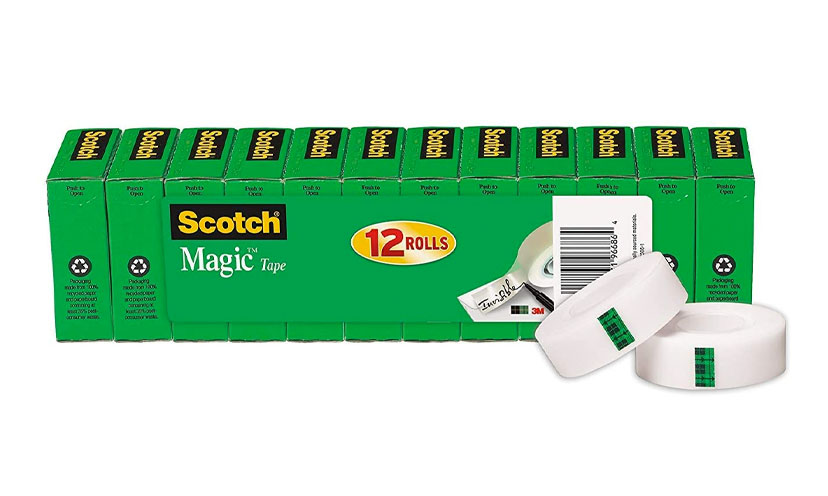 Don't get stuck without Scotch tape!

Stock up now before the holiday gift wrapping clears it from the shelf! And speaking of clearing…this tape looks frosted on the roll but is invisible wherever you stick it! Easy to remove from the roll, easy to cut! Compatible with all Scotch Brand desktop dispensers!

Now $19.63, down from $36.21!