Save 46% on a Campfire Roasting Sticks 6-Pack!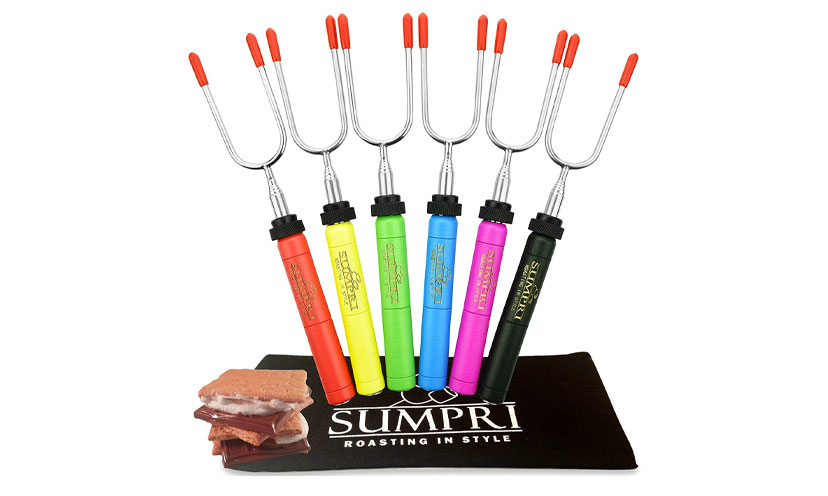 It's time for s'more fall fun!

Crank up the campfire, fire pit, or bonfire, and be ready for fall fun with these no rust, stainless-steel roasting sticks! Features include a strong yet lightweight retractable fork and rotating axle to prevent uneven cooking. Made with larger handles to fit your grip perfectly. Includes a canvas travel bag, disposable bamboo sticks, and an eBook for tips on perfect marshmallow roasting and making Smores! Set of six with multi-colored handles to avoid mix-ups.

Now 17.95, down from $32.99!