Save 53% on an Epsom Salt Bath Soak Bundle!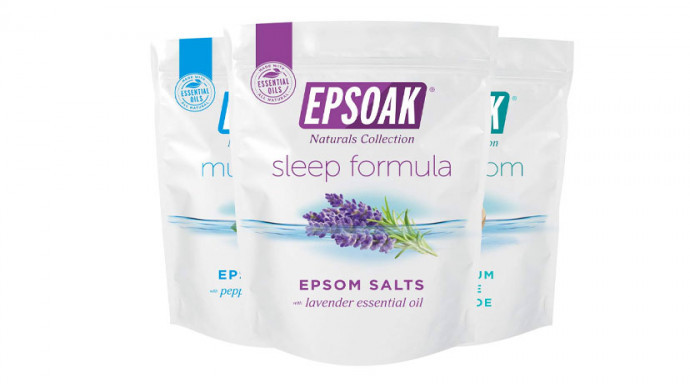 Relax, sleep, and feel better!

The Ultimate Epsom Salt Bath Soak Bundle includes a 2lb resealable bag each of Sleep Formula, Muscle Soak, and Unscented Epsoak Epsom Salt. These all-natural formulas have their own distinct purposes; the Sleep Formula is infused with lavender essential oil to promote a deeper night's sleep while soothing aching muscles. Muscle Soak, infused with eucalyptus and peppermint oils, speeds muscle recovery, and helps reduce injuries. Perfect for athletes and those who are physically active. Unscented Epsoak Epsom Salt is for those who prefer no scent, simply wanting its many therapeutic benefits.

Now $18.99, down from $39.99!