How To Make Crescent Dogs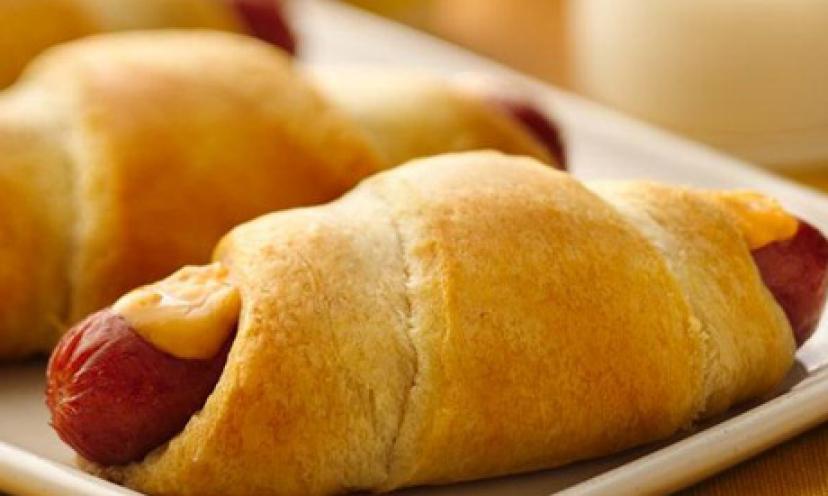 Crescent Dogs, or more commonly referred to as pigs in a
blanket, have been a snack time favorite for years! A delicious twist on the
traditional hot dog, Crescent Dogs make for great party-time bites. So whether
you want to cook up some Crescent Dogs for that football party you're throwing,
or just as a snack for your family – check
out this simple recipe from Pillsbury! All you need is three ingredients,
10 minutes to prep and 15 minutes to bake – quick, easy and cheap!

Here's the recipe,
courtesy of Pillsbury:

Ingredients:

·
8 hot dogs

·
4 slices of cheese of your choice, cut into six
strips

·
1 can of Pillsbury refrigerated crescent dinner
rolls

How To:

Step 1:

·
Pre-heat the oven to 375 degrees Fahrenheit

·
Make a slit in the hot dogs within 1/2 inch of
each end

·
Place three strips of cheese into each slit that
you cut

Step 2:

·
Separate the Pillsbury dough into triangles

·
Wrap the dough around each hot dog

·
Place all the wrapped dogs on an ungreased
cookie sheet, with the cheese side facing up

Step 3:

·
Bake at 375 for 12-15 minutes, or until golden
brown

Enjoy deliciously
baked Crescent Rolls!



Take Me There*

*Price and availability subject to changes by vendor.