Get a FREE Cheddar Fries at Snuffer's!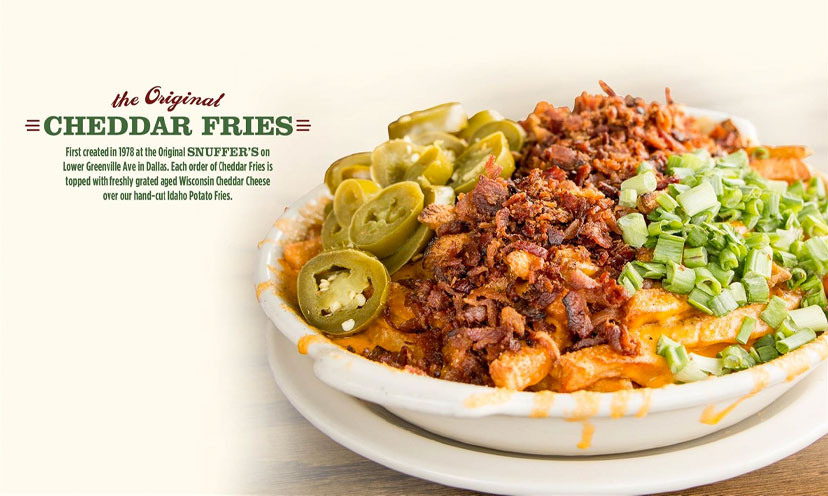 What are two of the best foods in the world?

Fries and cheese. Snuffer's has done a beautiful thing by combining the two into a delicious dish: cheddar fries. You can get an offer redeemable for a free small order of cheddar fries by simply signing up for their rewards program. Now that's instant gratification!

Click below!