Get a FREE Dental Care Sample Pack From Frau Fowler!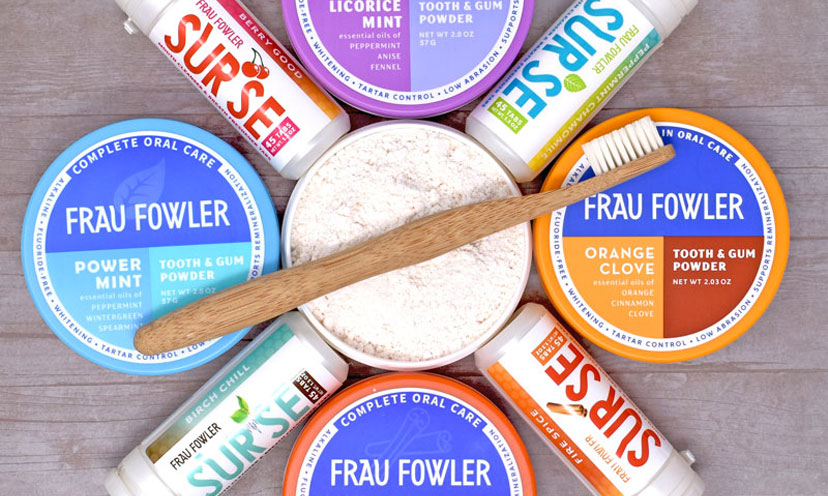 Here's a potentially interesting alternative to the traditional tube of toothpaste.

Frau Fowler makes tooth and gum powder that you can effectively use like toothpaste on your brush. It features a number of interesting flavors like orange clove, citrus mint, power mint, and more. You can get a free sample pack to try it out. Use the promo code FREESAMPLE at checkout to redeem.

Click below!