Get a FREE Sample of Build Fast Eighty:20 Formula!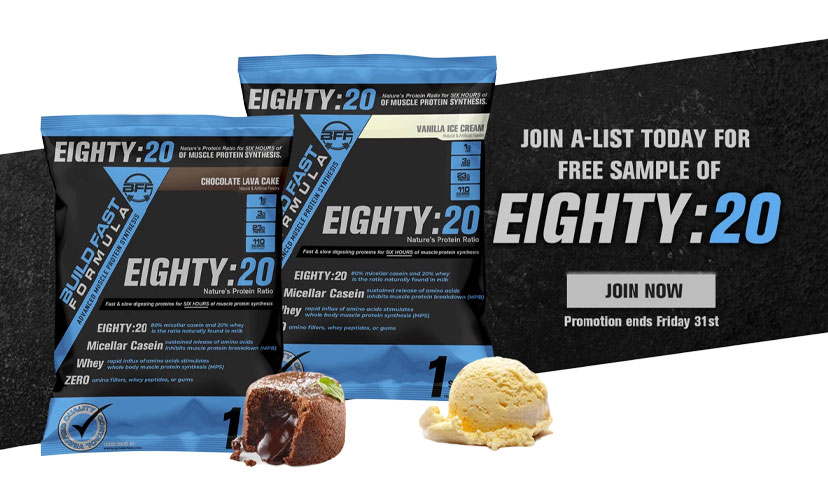 Are you hitting the gym hard in 2020?

You may want to power your workout with a protein shake. Right now you can get a free sample of Build Fast Formaula's Eighty:20 protein formula. It comes in two delicious flavors: chocolate lave cake and vanilla ice cream. Join their A-List to get your free sample.

Click below to get it!